ADVENTURES > ZOHRA`S DIARY > WEEK 15 AND 16
We are lucky, it was finally dry and we were allowed in the garden again. Here and there the grass is still a little wet, but that's okay. My human was busy with earth and plants. That was nice to see. Have helped a little here and there, though that wasn't appreciated. We were allowed to be outside until it got dark and then it got colder too.

Saturday, August 31st 2002.
My human was away for few hours. When she came home, she had various plants with her. We were able to get back in the garden. While we played, my human was playing with the soil and dragging plants around. When she stopped, it really looked like something. No idea what, I don't do gardening.
I think I will stop writing in my journal. I've been here for a long time now and the novelty has worn off. I also have become a pretty big girl. I still haven't been in heat, according to my human. I'm not sure what to think of that and whether it's positive or negative. Maybe I already was and she just hasn't noticed, it just might be, right?
Well, I'll stop now. Maybe I will occasionally make a note for posterity, who knows.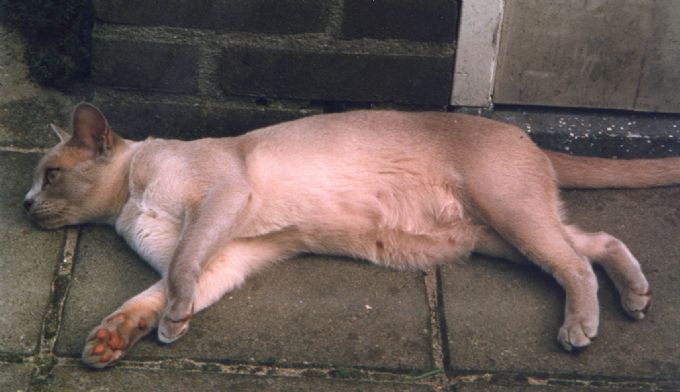 A cuddle, paw shake and a solid meow!